Team Approach: Our patients and their humans are the very heart of our business. Our mission is to use our skills and training to provide excellent service and compassionate care. Our goal is to improve the health and vitality of each individual pet and work with the pet owner in a team approach to make the best health and medical decisions possible. We welcome input and questions from our clients and in return are committed to honesty and transparency in all that we do and offer.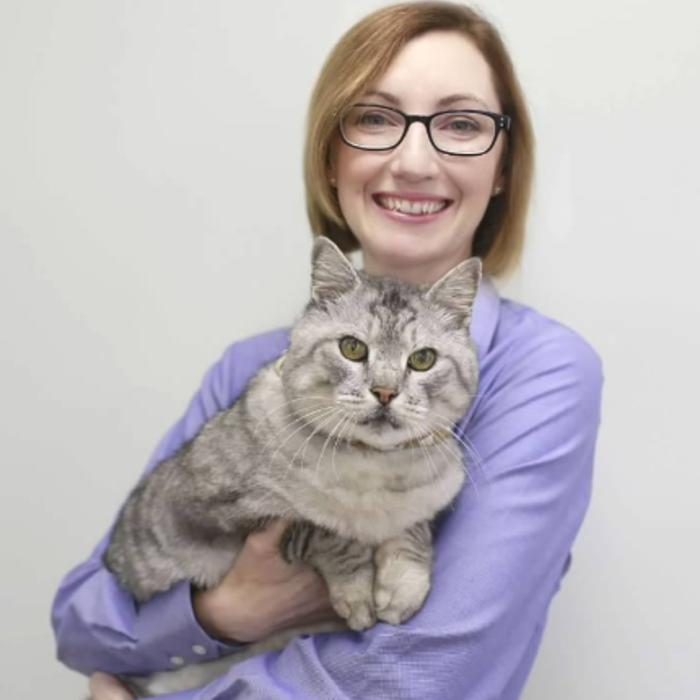 Dr. Amy Shirley
Dr. Amy Shirley has desired to be a veterinarian since she learned about the profession in her early childhood. She feels very blessed to have been given the opportunity to pursue and achieve her dreams. Originally from Tracy City, Tennessee, she moved to Murfreesboro to go to Middle Tennessee State University where she graduated with a Bachelor of Science in Animal Science in 2001. Dr. Shirley went on to graduate with her doctorate of veterinary medicine from the University of Tennessee in Knoxville in 2005. After graduation, she was excited to move back to Middle Tennessee where she married her husband Michael who is a lifelong resident of Murfreesboro. Dr. Shirley has practiced as a small animal veterinarian in Murfreesboro since 2005 and enjoys being a wife and mother of 3 children. Currently, she has 2 dogs, 1 cat, and 4 horses. She loves all species but has a special devotion to the feline patient!
Dr. Shirley and her family moved to the Buchanan area of Murfreesboro in 2007 and fell in love with the community. The idea of having her veterinary clinic in this area was very appealing and is where she has dreamed of practicing. She is very excited for the opportunity to operate Black Fox Veterinary Hospital which has been serving the Buchanan community since 2001. Dr. Shirley strives to provide trusted care and be the family doctor for the pets in her community. She is committed to the Fear-Free approach to veterinary medicine which helps alleviate fear, anxiety, and stress in her patients when receiving medical attention.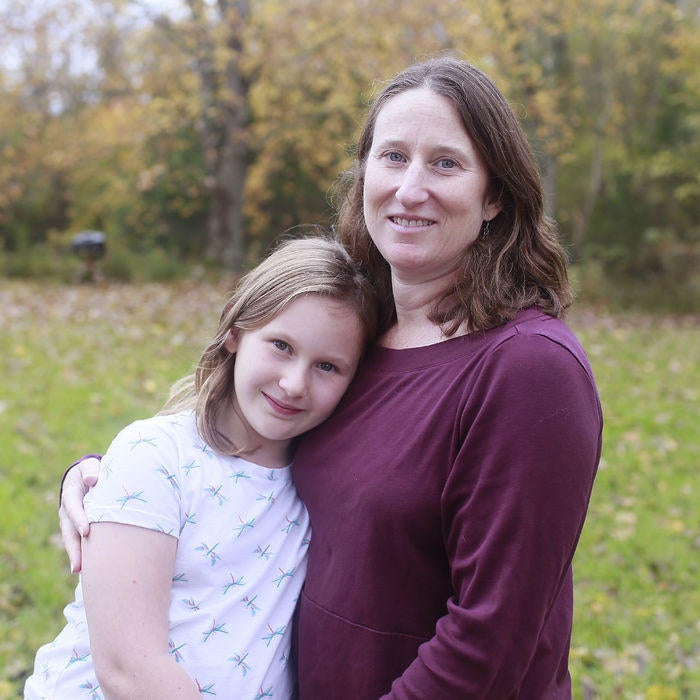 Dr. Nunnery
Dr. Jennifer Nunnery followed a winding path to small animal medicine at Family Pet Health. She grew up in Murfreesboro, attending Riverdale High School. She attended Hollins College in Roanoke, Virginia and graduated with a BA in Biology in 1998. When she started veterinary school at University of Tennessee College of Veterinary Medicine, she expected to become an equine veterinarian. Later in school she found an affinity for small animal medicine and surgery, but also an interest in public health. After graduation in 2002, she participated in a fellowship at The Centers for Disease Control and Prevention in Atlanta, GA. In Atlanta she met and married her husband Mark. After completing the fellowship they moved to Chattanooga, TN for a short time before finding their way to State College, PA. In State College she worked at Centre Animal Hospital for nearly 11 years. Though it was difficult to leave her clients and colleagues at Centre, she was feeling a pull to return home to Tennessee. In 2017 she and Mark, her daughter Allison, two Golden retrievers and two cats made the move to Murfreesboro.
After working as a relief veterinarian in many practices around Middle TN, Dr. Nunnery has found a home at Family Pet Health. The Fear Free philosophy fits easily with her natural practice style. Dr. Nunnery loves cats and big dogs, but feels that every breed has its special representatives.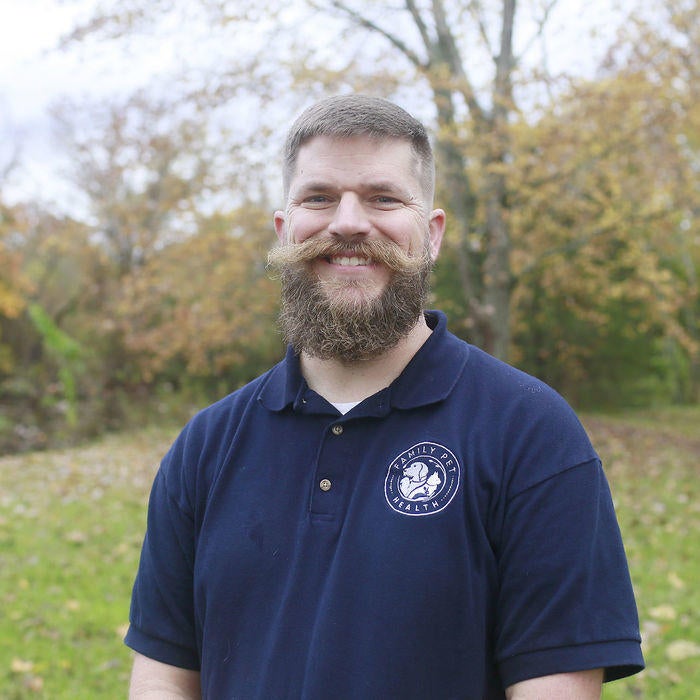 Michael Shirley Practice Manager
Michael is a life-long resident of Rutherford County. Many of you may recognize him from his days bagging your groceries at his family's grocery store, Frank's IGA. He graduated from Oakland High School in 1998 before attending Middle Tennessee State University where he graduated with a BS in Animal Science. He worked two years at Rutherford County PAWS as an animal control officer where he helped to develop a public outreach and education program for pet owners within the community. In 2007, he joined the UT/TSU Extension staff in Rutherford County and served as a 4-H Agent for eight years. He was in charge of the county's 4-H livestock program as well as the shooting sports and digital media groups. In February 2015, Michael left Extension to become an agriculture teacher and FFA advisor at Riverdale High School. While at Riverdale, he taught classes in the Veterinary Science pathway and the Agricultural Engineering Pathway. Michael is married to Dr. Amy Shirley, and they live on a farm just a few miles from Family Pet Health. An interesting fact about Michael is that he served as the MTSU mascot, Lightning, for two years; Go Blue Raiders!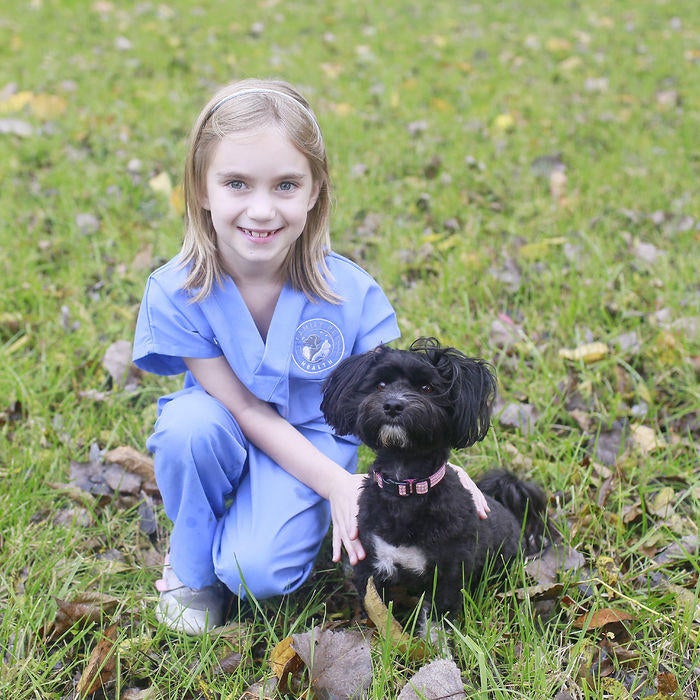 Mahayla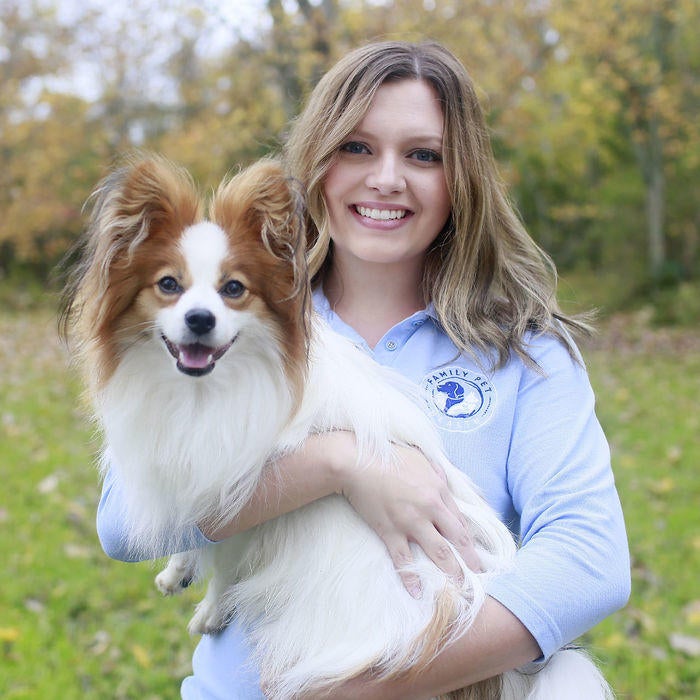 Rebekah Practice Assistant Manager
Rebekah moved to Murfreesboro in 2016 from Forsyth, Georgia and joined our team in May of 2018. She is a student of Abraham Baldwin Agricultural College where she is pursuing a Bachelor's degree in business management. After college Rebekah plans to continue her work in the veterinary industry by becoming a Certified Veterinary Practice Manager. She is a proud dog mom of her Labrador Zodi and Papillon Finn. She loves to spend her free time playing and writing music, riding horses and enjoying the great outdoors!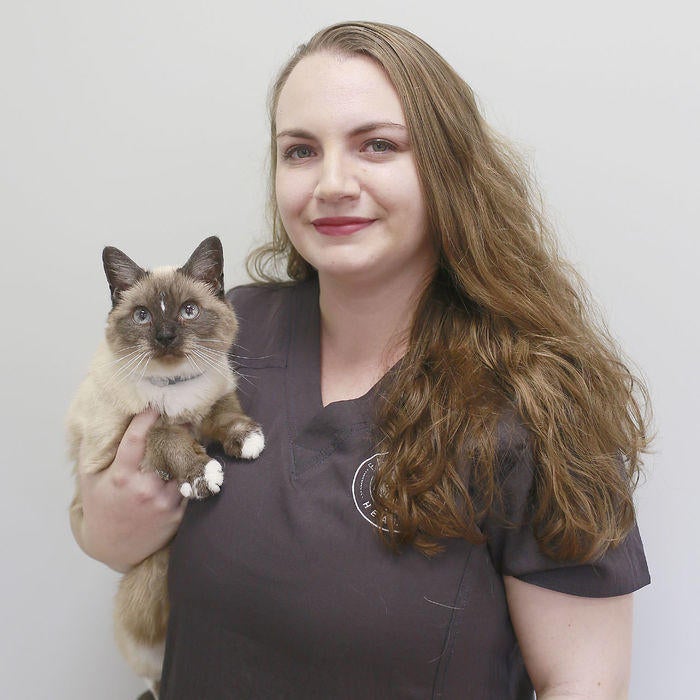 Stephanie Licensed Veterinary Medical Technician
Stephanie was born and raised in Murfreesboro. After graduating from Oakland High School in 2010, she went on to college to become a human nurse. After a change of heart, Stephanie decided animal nursing was where she needed to be. She graduated from Volunteer State College in 2016 with a degree in Veterinary Technology. Stephanie has a special interest in feline behavior and plans to specialize in behavior soon. When not in the clinic caring for animals, you can find her at home with her husband caring for her two children, 5 cats, and Truman the poodle.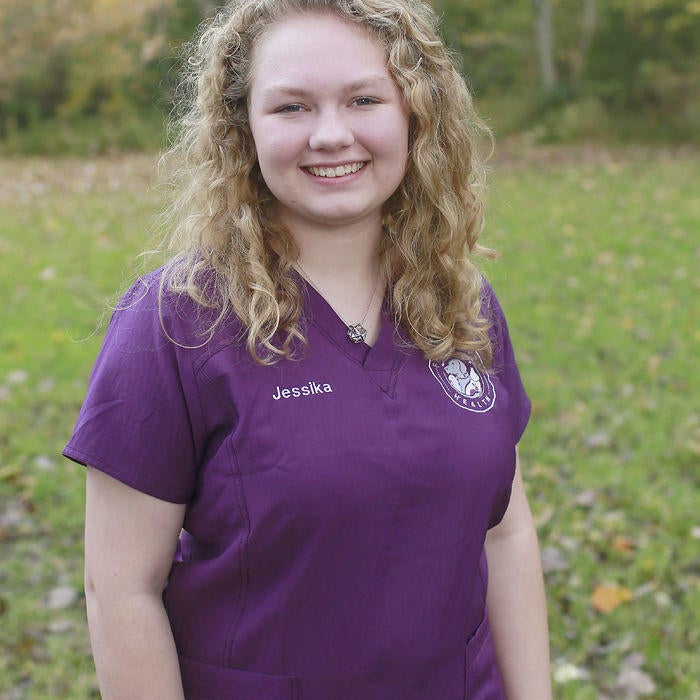 Jessica Patient Care Team
Jessika started working at Family Pet Health in March of 2018. You can find her out in the kennel caring for our boarders or helping out around the clinic. Jessika has loved animals since she was a toddler and has dreamed of working in a vet office since early in elementary school. Jessika is a Middle Tennessee State University's Honors College member majoring in Animal Science. After receiving her B.S., Jessika plans to attend UT Knoxville where she will study to become a small animal veterinarian. Jessika lives on a farm with her parents and four siblings just minutes from Family Pet Health. When she is not at work, school, or competing, you can find her reading a good book, writing, and spending time with her various critters.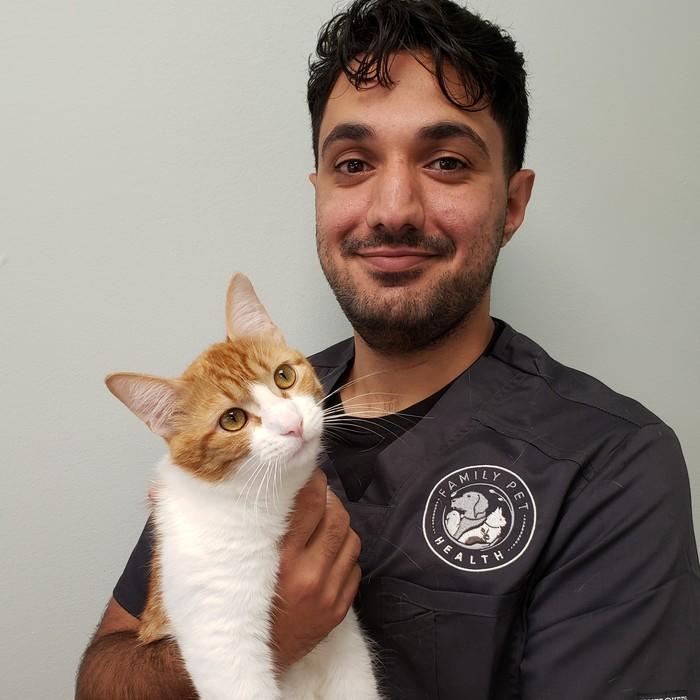 Yousef
Yousef moved to Tennessee in June of 2006. He then attended Volstate Community College where he graduated from the Pet Assistant Program in 2018. Yousef can be found on his Murfreesboro farm taking care of his variety of livestock or enjoying his days in the great outdoors camping, fishing, and hiking.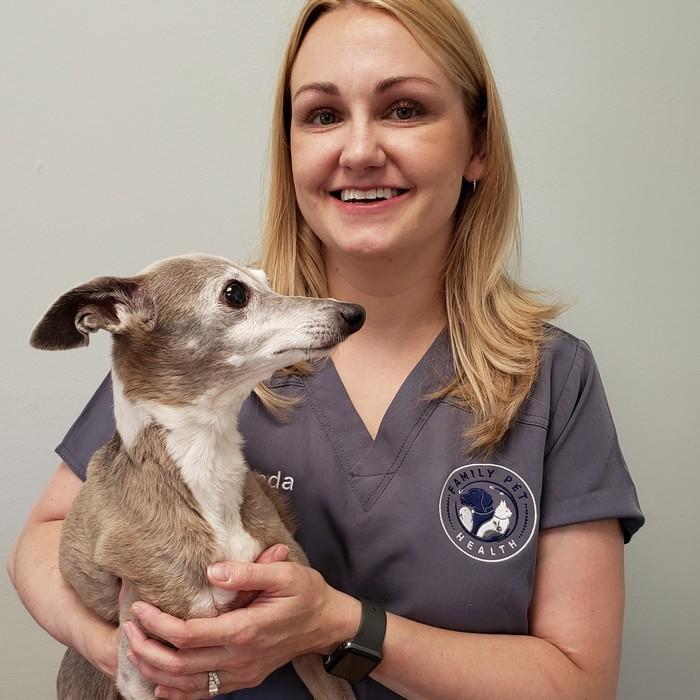 Amanda
Amanda joined the Family Pet Health team in May 2019. She has more than 14 years experience as a veterinary nurse assistant. She enjoys helping our clients be the most successful pet-parent they can be. She and her family live just down the road from our facility, and she is excited to be able to work in the community in which she lives.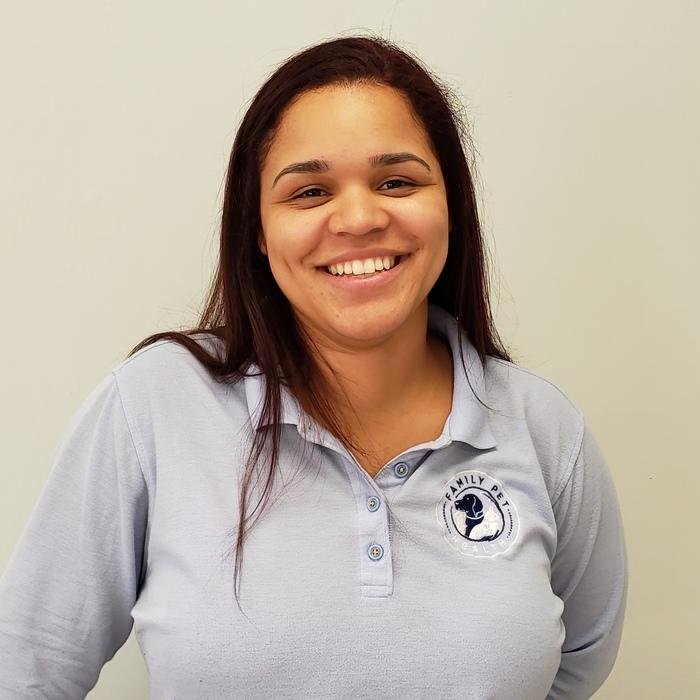 Ebony Customer Care Representative
Born and raised in a small town Seward, NE I moved to Tennessee to be with my dad and go to high school and play more competitive travel softball. Played with Team Worth. I have three wonderful boys who I love spending time with, a fiancé that shares the love for sports and being outside. I graduate with my medical assistant degree in September and have been accepted into the MTSU nursing program, that I will pursue next fall. When I'm not working I love spending time with family, working out, and playing sports.