Team Approach: Our patients and their humans are the very heart of our business. Our mission is to use our skills and training to provide excellent service and compassionate care. Our goal is to improve the health and vitality of each individual pet and work with the pet owner in a team approach to make the best health and medical decisions possible. We welcome input and questions from our clients and in return are committed to honesty and transparency in all that we do and offer.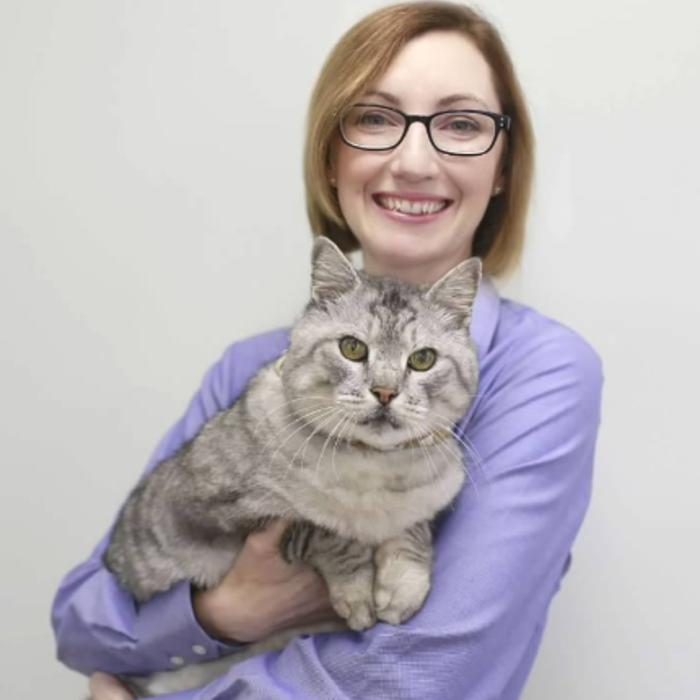 Dr. Amy Shirley
Dr. Amy Shirley has desired to be a veterinarian since she learned about the profession in her early childhood. She feels very blessed to have been given the opportunity to pursue and achieve her dreams. Originally from Tracy City, Tennessee, she moved to Murfreesboro to go to Middle Tennessee State University where she graduated with a Bachelor of Science in Animal Science in 2001. Dr. Shirley went on to graduate with her doctorate of veterinary medicine from the University of Tennessee in Knoxville in 2005. After graduation, she was excited to move back to Middle Tennessee where she married her husband Michael who is a lifelong resident of Murfreesboro. Dr. Shirley has practiced as a small animal veterinarian in Murfreesboro since 2005 and enjoys being a wife and mother of 3 children. Currently, she has 2 dogs, 1 cat, and 4 horses. She loves all species but has a special devotion to the feline patient!
Dr. Shirley and her family moved to the Buchanan area of Murfreesboro in 2007 and fell in love with the community. The idea of having her veterinary clinic in this area was very appealing and is where she has dreamed of practicing. She is very excited for the opportunity to operate Black Fox Veterinary Hospital which has been serving the Buchanan community since 2001. Dr. Shirley strives to provide trusted care and be the family doctor for the pets in her community. She is committed to the Fear-Free approach to veterinary medicine which helps alleviate fear, anxiety, and stress in her patients when receiving medical attention.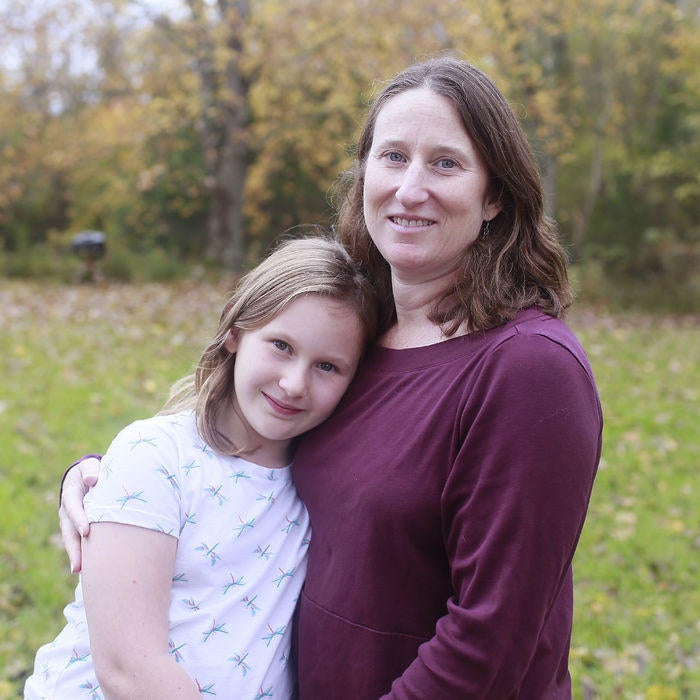 Dr. Nunnery
Bio coming soon!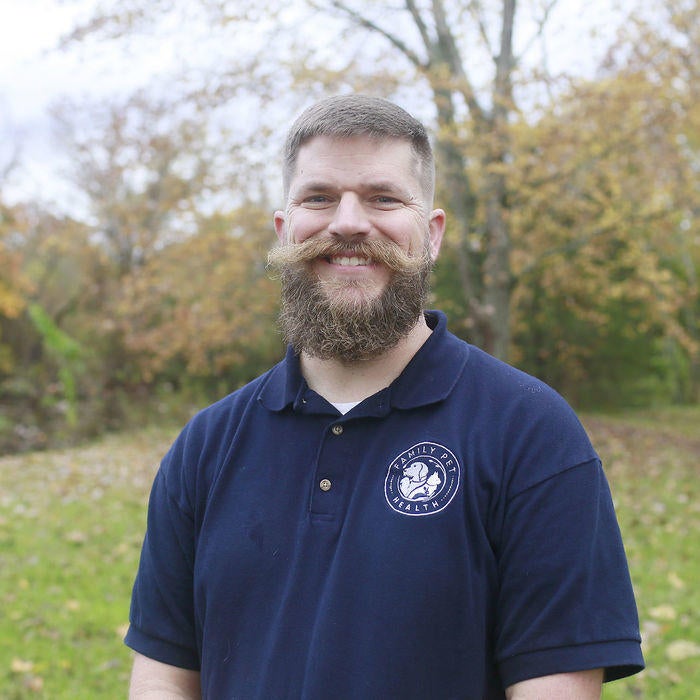 Michael Shirley Practice Manager
Michael is a life-long resident of Rutherford County. Many of you may recognize him from his days bagging your groceries at his family's grocery store, Frank's IGA. He graduated from Oakland High School in 1998 before attending Middle Tennessee State University where he graduated with a BS in Animal Science. He worked two years at Rutherford County PAWS as an animal control officer where he helped to develop a public outreach and education program for pet owners within the community. In 2007, he joined the UT/TSU Extension staff in Rutherford County and served as a 4-H Agent for eight years. He was in charge of the county's 4-H livestock program as well as the shooting sports and digital media groups. In February 2015, Michael left Extension to become an agriculture teacher and FFA advisor at Riverdale High School. While at Riverdale, he taught classes in the Veterinary Science pathway and the Agricultural Engineering Pathway. Michael is married to Dr. Amy Shirley, and they live on a farm just a few miles from Family Pet Health. An interesting fact about Michael is that he served as the MTSU mascot, Lightning, for two years; Go Blue Raiders!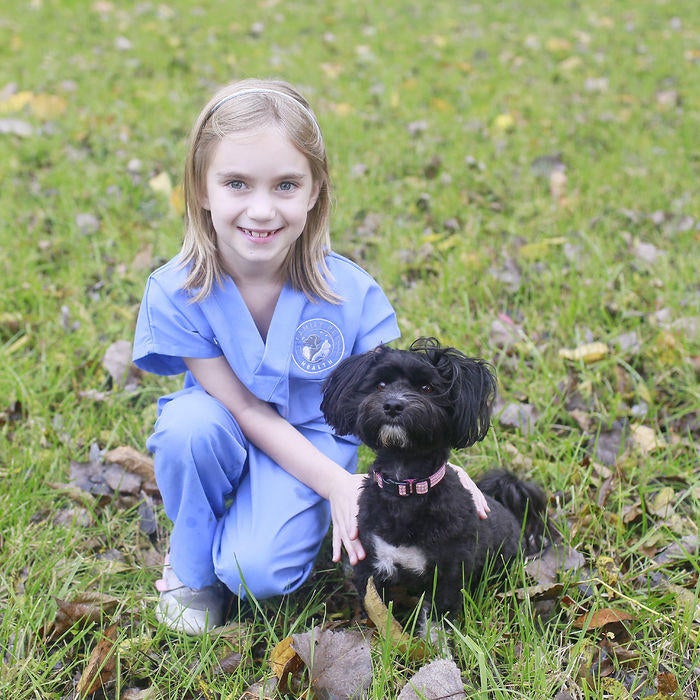 Mahayla Shirley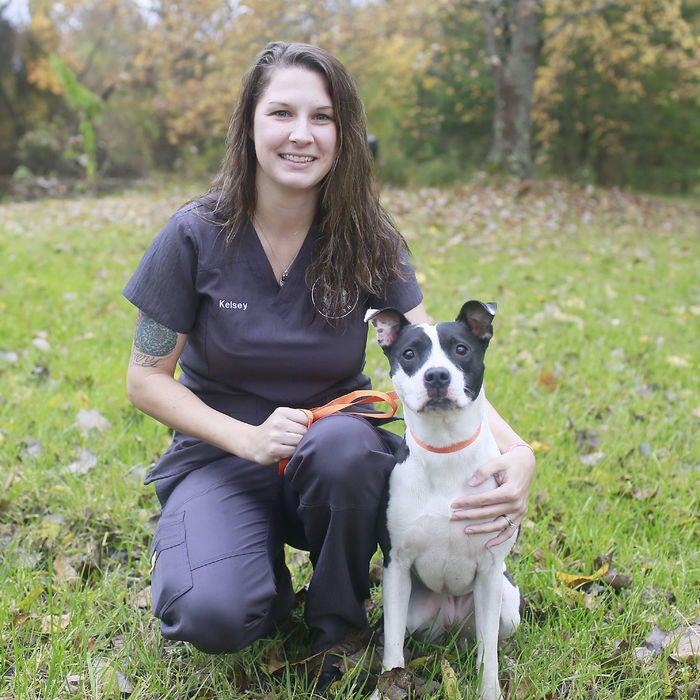 Kelsey FloydLicensed Veterinary Medical Technician
Kelsey graduated from Community High School in 2009 and went on to pursue her dream of becoming a Licensed Veterinary Technician. She graduated from Columbia State Community College in 2012 with an Applied Science in Veterinary Technology. Kelsey loves spending her free time with her husband, daughter, and two step children at their 80 acre farm in Bell Buckle, where you will find their two dogs Isis and Delta, three horses, and a herd of cattle.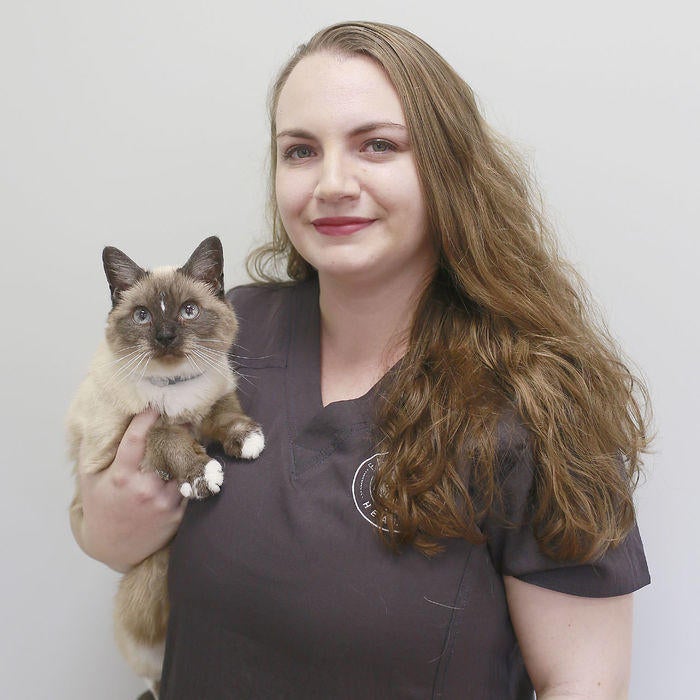 Stephanie Adams Licensed Veterinary Technician
Stephanie was born and raised in Murfreesboro. After graduating from Oakland High School in 2010, she went on to college to become a human nurse. After a change of heart, Stephanie decided animal nursing was where she needed to be. She graduated from Volunteer State College in 2016 with a degree in Veterinary Technology. Stephanie has a special interest in feline behavior and plans to specialize in behavior soon. When not in the clinic caring for animals, you can find her at home with her husband caring for her two children, 5 cats, and Truman the poodle.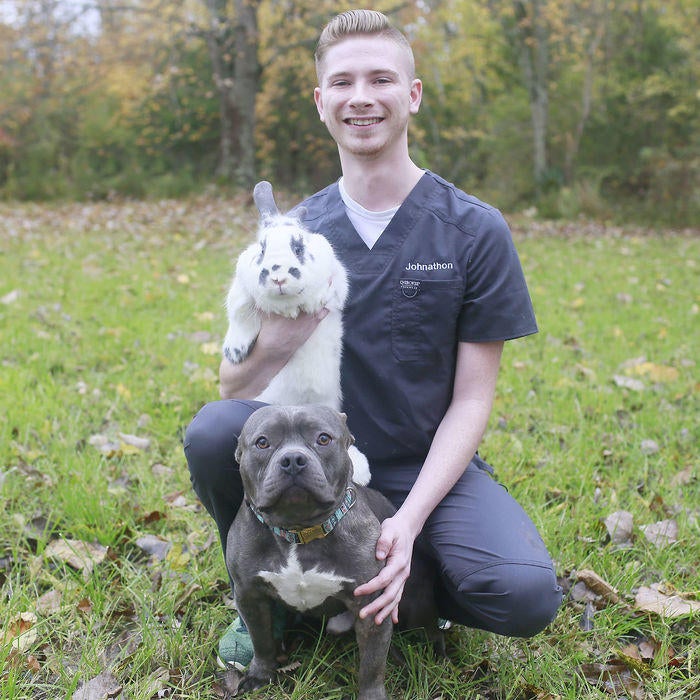 Johnathon Dunn Veterinary Assistant
Johnathon Dunn has been a part-time Veterinary Technician at Family Pet Health since August of 2017 but has been a Veterinary Technician since 2015. Johnathon has loved animals since he could talk and has had a lot of experience in the field. In high school, Johnathon was involved in FFA where he exhibited both sheep and hogs and served in various officer positions. He was then chosen to take part in the UTK Summer Veterinary Experience where he interned at a veterinary hospital and spent a week at UT Knoxville doing clinicals at the veterinary hospital. Johnathon was also an Ambassador for the National Junior Southdown Association. Today, Johnathon is a junior at MTSU where he majors in Animal Science with a concentration in Pre- Veterinary Medicine. At MTSU, Johnathon is active in several organizations and is a Senator for the Student Government Association, Sentinel of Collegiate FFA, and President of the Pre- Veterinary Society. After MTSU, Johnathon plans to apply to UT Knoxville to pursue a career in Exotic Veterinary Medicine. Johnathon has several pets at home including a 2-year-old pit mix named IGGY, a 1-year-old cat named Miso, an African grey named Cinderelly, 3 rabbits named Petey (5 years old), Polly (8 years old), and Furgie (1-year-old), and 2 fish tanks. When Johnathon isn't working, completing school work, or taking care of his zoo, he enjoys spending time with friends and family, exercising, and enjoying the outdoors. Being able to see and treat exotics is what drew Johnathon to working at Family Pet Health, but Johnathon also enjoys his fellow coworkers and meeting all of the great clients in the area!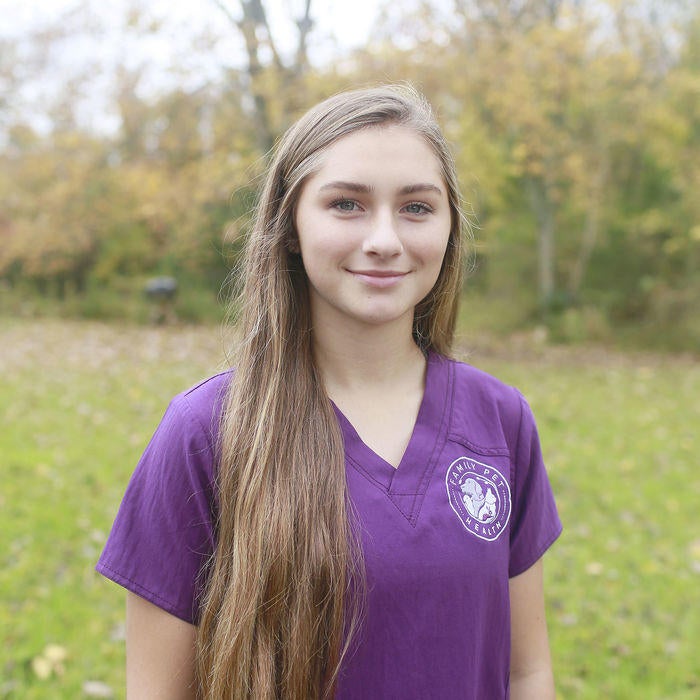 Gabby Miller
Bio coming soon!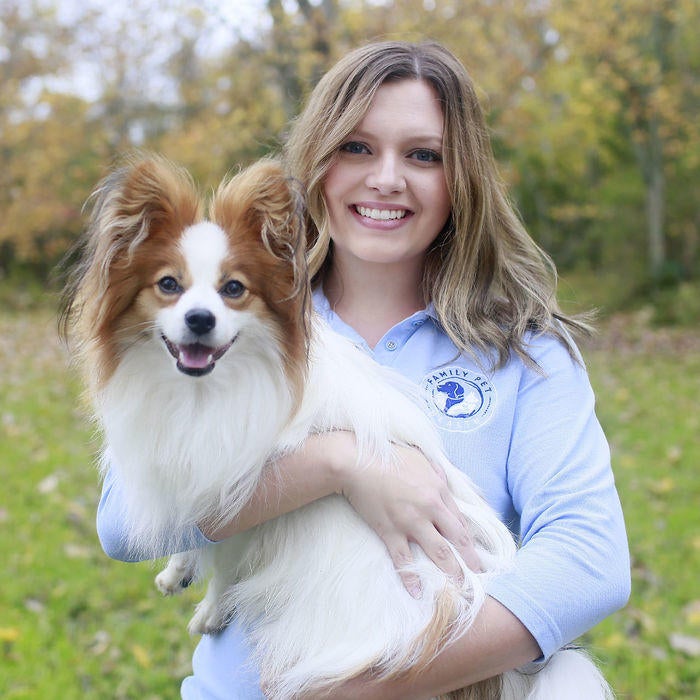 Rebekah Simpson Reception Team Leader
Bio coming soon!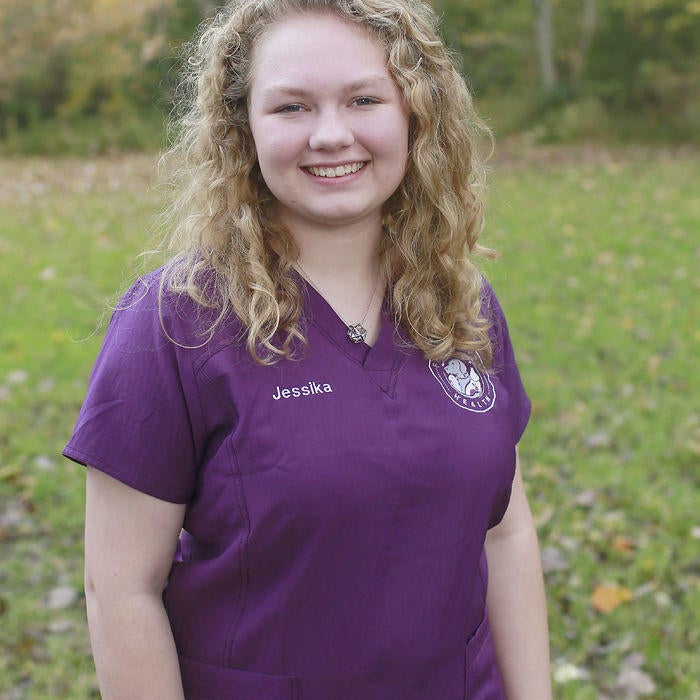 Jessica Benson Patient Care Team
Jessika started working at Family Pet Health in March of 2018. You can find her out in the kennel caring for our boarders or helping out around the clinic. Jessika has loved animals since she was a toddler and has dreamed of working in a vet office since early in elementary school. Jessika is a Middle Tennessee State University's Honors College member majoring in Animal Science. After receiving her B.S., Jessika plans to attend UT Knoxville where she will study to become a small animal veterinarian. Jessika lives on a farm with her parents and four siblings just minutes from Family Pet Health. When she is not at work, school, or competing, you can find her reading a good book, writing, and spending time with her various critters.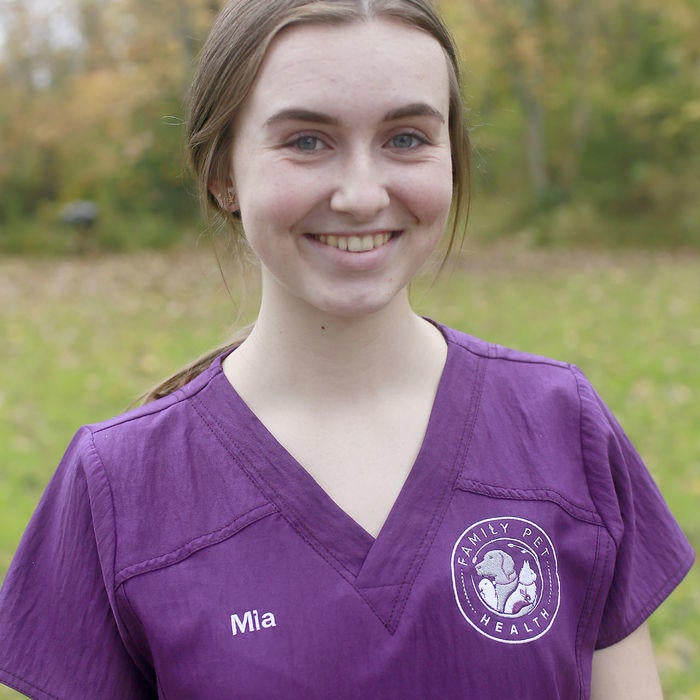 Mia Kuhnle Patient Care Team
Mia began with Family Pet Health as our 2018 RutherfordWorks high school intern. As of July of 2018, Mia has committed to the hospital as an employee and spends her time caring for patients in both the kennels and the hospital. Mia is currently a senior at Oakland High School, following the Vet Science CTE pathway. She is an active member and officer of the Oakland FFA chapter, competing in everything from Vet Science to Agriscience and Dairy Judging. She plans to continue her education in wildlife science and pre-veterinary studies following high school. Until then, she will enjoy her time hiking, creatively writing, and caring for as many animals as possible!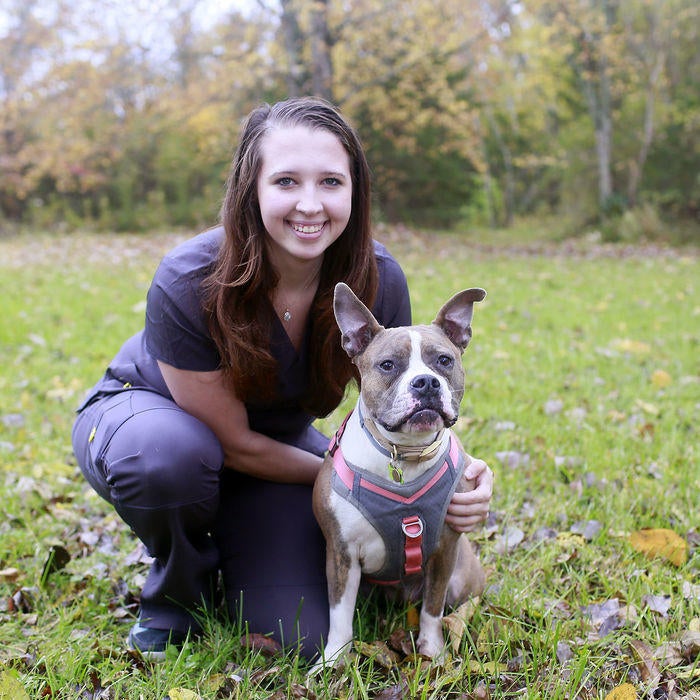 Macey Bowman
Bio coming soon!